Usually my gym classes are in the mornings but on 2 nights of the week I have an evening class, so it's always great to get dinner prepared before I go so we don't end up eating too late at night, yesterday we opted for a delicious pasta dish, just what I needed after my Fight Do Class.
This took literally 20 minutes to whip up and there was plenty left over to have for lunch today which was an added bonus.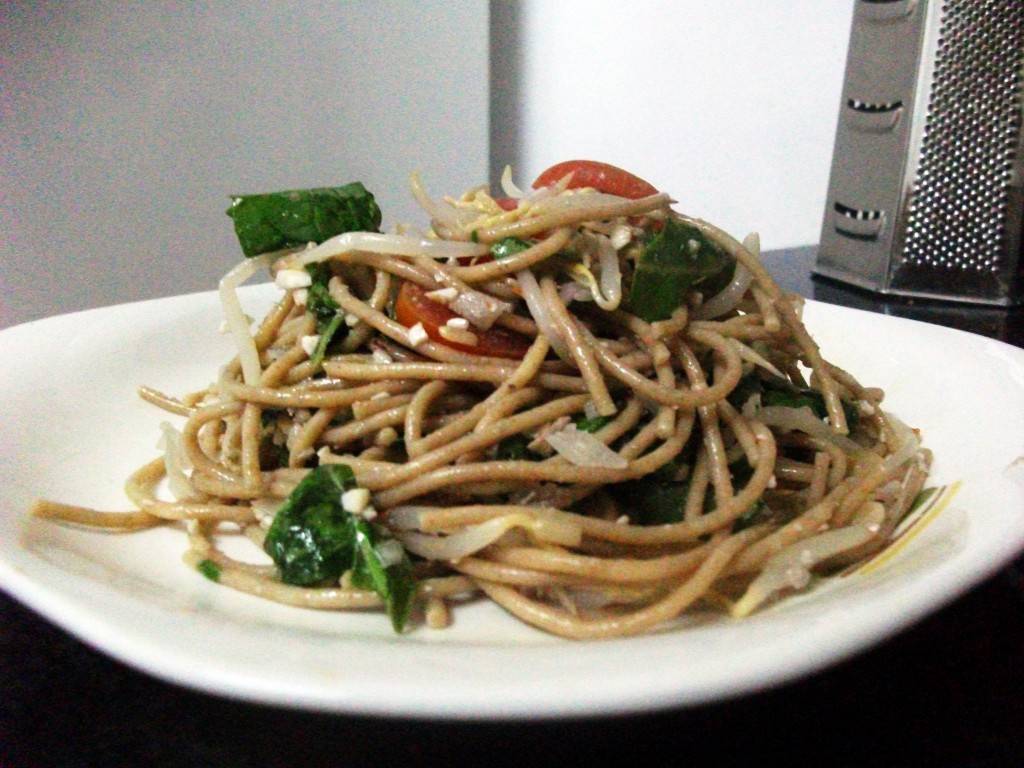 Whole-Wheat Spaghetti with Lemon, Rocket, Cherry Tomatoes, Almonds & Walnuts
Recipe (serves 2 main meals & 2 small lunches)
1/3 cup of chopped walnuts and almonds mix
1 lemon (plus the juice)
1 shallot
3 tablespoons olive oil
200g whole-wheat spaghetti
2 cups packed rocket
8 cherry tomatoes quartered
Freshly ground pepper
Directions
Finely chop the almonds and walnuts (you could pop them in a food processor until they are ground up, but I don't have a food processor so just went mad with the carving knife!) then finely chop the lemon and the shallot.  Combine all of these in a bowl and cover with the lemon juice and 2 tbs olive oil, mix well.
Add pasta to boiling water; cook until al dente. Drain, but keep back a 1/3 cup of the  cooking water. Toss the pasta with nut mixture until well coated. Add reserved cooking water; stir until the pasta is coated. Stir in rocket, cherry tomatoes and remaining tablespoon oil, season with pepper.
We had a half can of beansprouts left over and popped them in at the last minute, they went really well with the dish.