As I get older, there are times when I have to really think about the styles I can and can't get away with, so when I saw this tutorial for upcycling a tie into a necklace it got my mind whirling.
I love the whole preppy look it has, but it is too young…. I'm going to say no, purely because I love the look of it, especially when worn with the white tshirt, it just looks fabulous and also because of the relative ease in which it can be made. I agree with Shelley, it would also look fantastic sen onto the tshirt.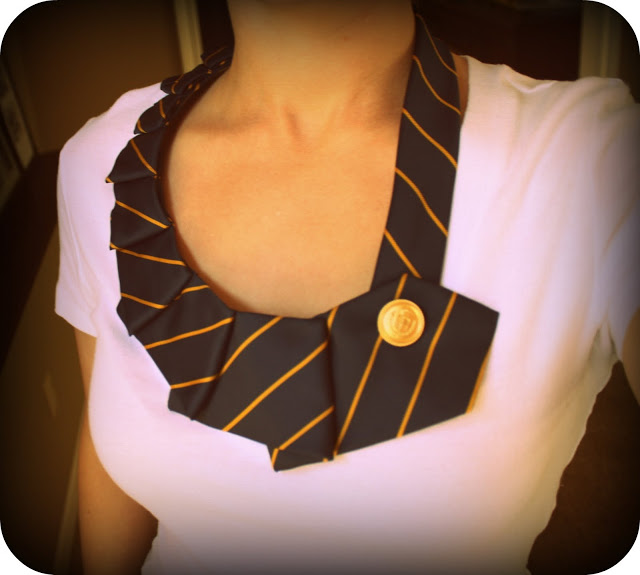 The only tie I have is my high School tie that I can't bear to throw away, it's still got my Prefect and House Captain badges on them (is it sad that 15 years later I still have that tie?).
Trouble is, it's pure red, so not as snazzy as the striped tie above, so may need to have a look through hubby's old tie stash and failing that, I'm off the the charity shop. I love the colours on Shelley's tie and that button goes perfectly with the design.
Tie to Necklace tutorial here