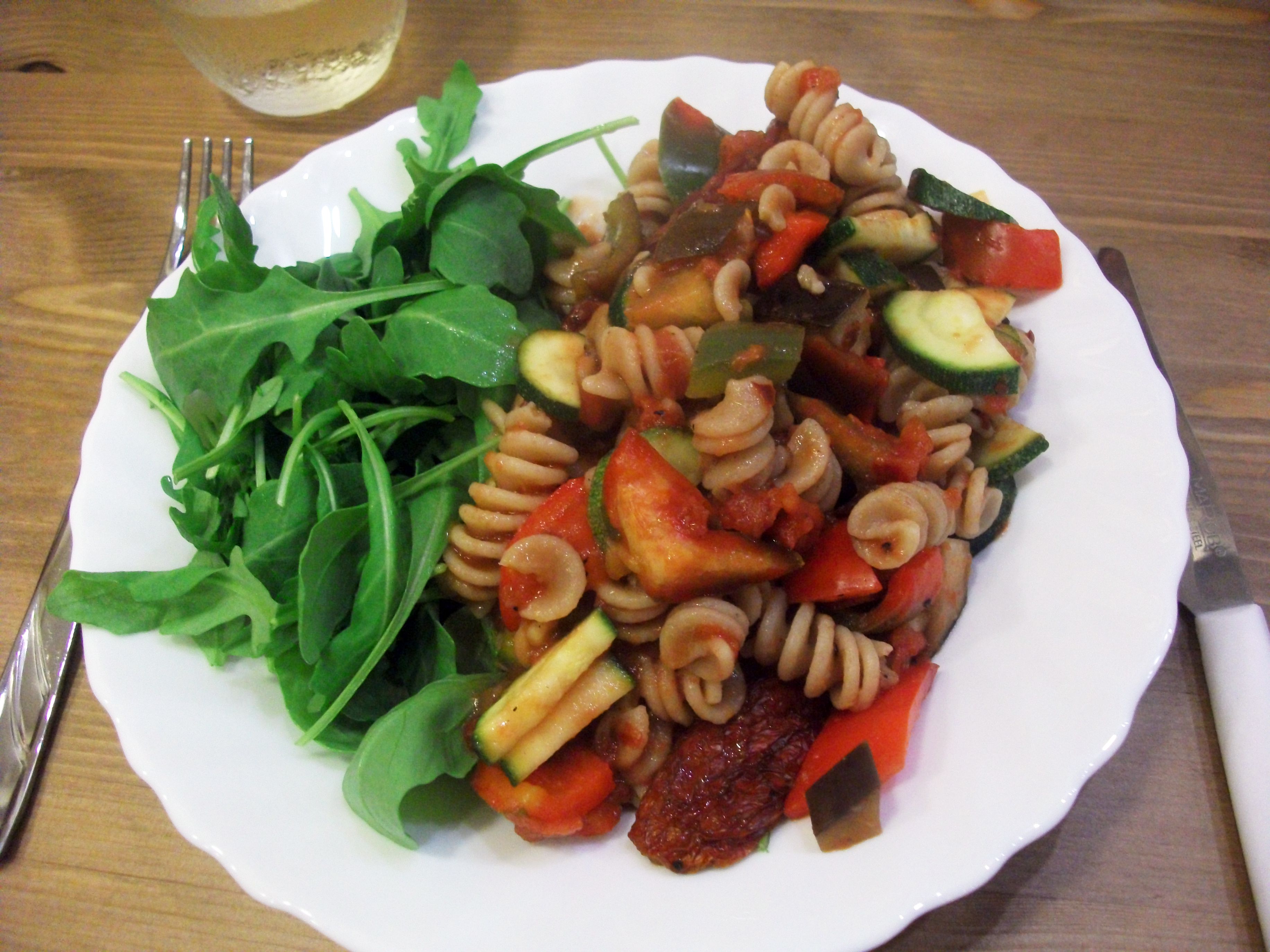 I'm still on my pasta dishes at the minute, purely because you can make them really quickly and even better, pretty cheaply too. I did mean to make some Valentine desserts yesterday but we decided to stay an extra day in York, so I didn't get back in time, but today I've been out and got all my ingredients for something really tasty which I'll be making tomorrow, so will let you know how I get on with that! (I'm quite excited, hope it turns out as well as it looks in my head!)
We just couldn't bear to leave York on Wednesday as it was snowing and we just HAD to stay and get some atmospheric photos of the Minster and the Shambles while it was all wintry white, so glad we stayed.
We opted to visit a beautiful little Nepalese restaurant on Goodramsgate on that extra evening as they provided a great variety of dishes we could have, including delicious vegetable momo (dumplings) and vegetable Pakora, a delicious broccoli and asparagus dish (Hario Cauli ra Kurilo) and Aloo Tamar a taste sensation made with black eye peas, bamboo shoots and potato (which I am definitely going to make when I get home), we were stuffed full!
Can't wait to come back again to York, it's a gorgeous place you can keep coming back to time and time again.
Courgette and Red Pepper Fusilli Pasta
MyInspiration Feel The Difference Range
Serves 2 – Ready in under 30 minutes
200g Fusilli Pasta
1 large courgette (sliced into chunks)
1 red pepper
1 green pepper
1 clove garlic finely sliced
6 sun dried tomatoes
1 tin chopped tomatoes
1 tsp Basil
½ tbsp lemon juice or balsamic vinegar
Black pepper to season
Serve with fresh rocket or spinach leaves (add olive oil or balsamic if you wish to dress, I prefer mine plain as it was a real peppery rocket we had which was lovely)
Method
1. Prepare pasta in accordance to the instructions – I added mine to a pan of boiling water and cooked for 12 minutes for al dente, just check a piece to make sure it's to your favoured consistency.
2. In a large frying pan, heat 1 tbsp water and add the garlic and tinned tomatoes and cook for 3 minutes before adding the basil and lemon juice, cook for a further minute and then add the courgette, peppers and sun dried tomatoes and just let this simmer for 10 minutes (add ¼ cup of the pasta water to thin out the mixture).
3. Drain your pasta and add to the vegetable mixture and stir through before seasoning with black pepper, serve immediately with your salad leaves or even a slice of garlic bread.