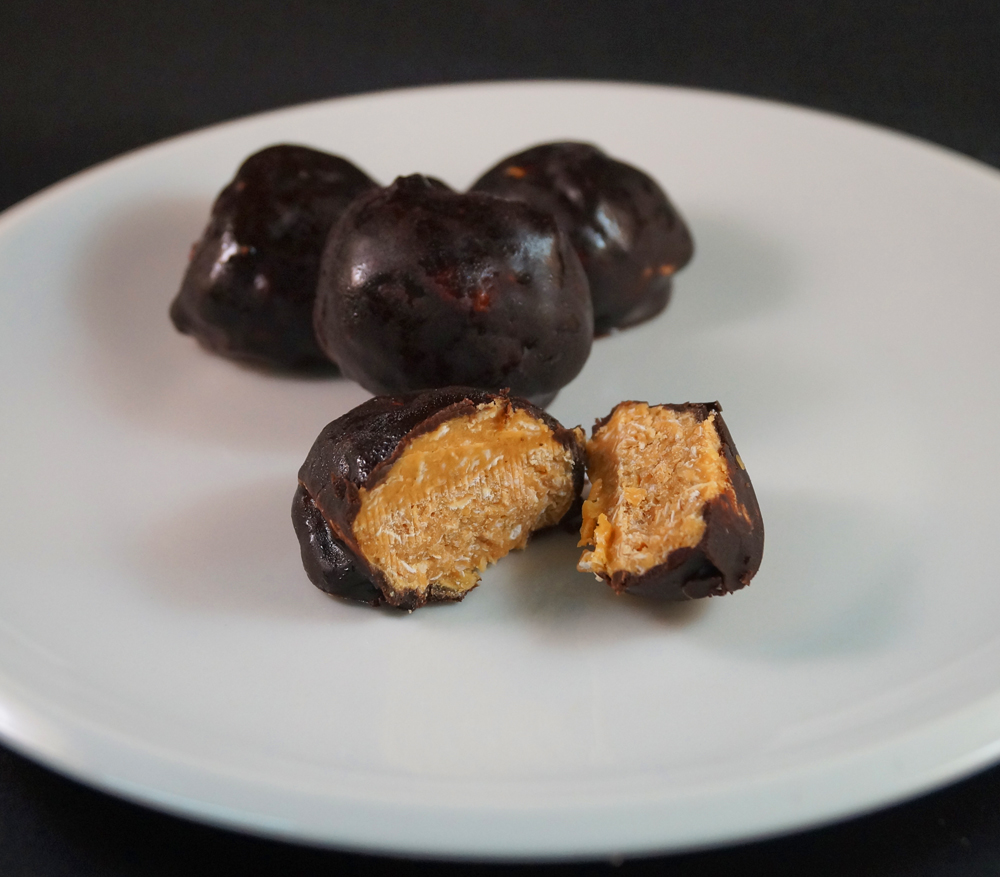 I can't deny that I like a sweet treat every now and again and it's so easy to make your own in a matter of minutes and know every single ingredient that went into it, that there really is no excuse. I didn't even need to go out and buy anything as it was all in my pantry ready to be used. These are just 5 ingredients and it takes you literally 15 minutes to make and devour!
Raw Chocolate Peanut Butter Bites (Vegan & Gluten Free)
MyInspiration Feel The Difference Range
Makes 6 bites (easy to double up on recipe if you want more) ready in 15 minutes
3/4 cup unsweetened coconut (pulsed in a food processor, or use a stick blender, until a fine flour consistency)
1 tbsp oats, make sure GF (pulsed in the food processor along with the coconut)
3 tbsp peanut butter
2 tbsp maple syrup
30g vegan chocolate (melted over a bain-marie)
Method
1. This is simple, mix all the ingredients together, then using your hands, make 6 balls about 1 tbsp of the mixture and coat in the melted chocolate, be careful when rolling in the chocolate that you don't let it stay there too long as the peanut butter will start to melt and it'll get messy. Pop on apiece of parchment paper and keep in the freezer. You can eat it pretty much straight away, but they are quite nice having been in the freezer a couple of hours as they harden quite a bit.