Here is the recipe for muffins where I have used rice flour, I was very intrigued with what the consistency would turn out like and I have to say I am pleased with them, I liked the denser texture and they were more "muffin" like than my cupcakes which is what I wanted. I am going to have another go with them tomorrow and try some orange and cranberry!!!
Had a fabulous day out today, we took a us ride into Newcastle and had a wander around the city centre before grabbing some lunch to eat by the quayside, the sun was shining and it was lovely to sit and watch the world go by. We then headed back into the centre and stopped off in Waterstones book store and had a double espresso in the cafe. There's something so nice and comforting about enjoying a coffee surrounded by books and people browsing for reading material!
Picked up an Edinburgh Fringe Festival guide and I've seen a few things I'll need to go and see when I' up there in August, so many comedy shows, so little time to see them in!!! It's all so exciting… thinking about doing a military bootcamp session while I'm in Edinburgh next week, it's not too far from where I'll be staying so I have no excuse not to have a go… I shall let you know how I get on!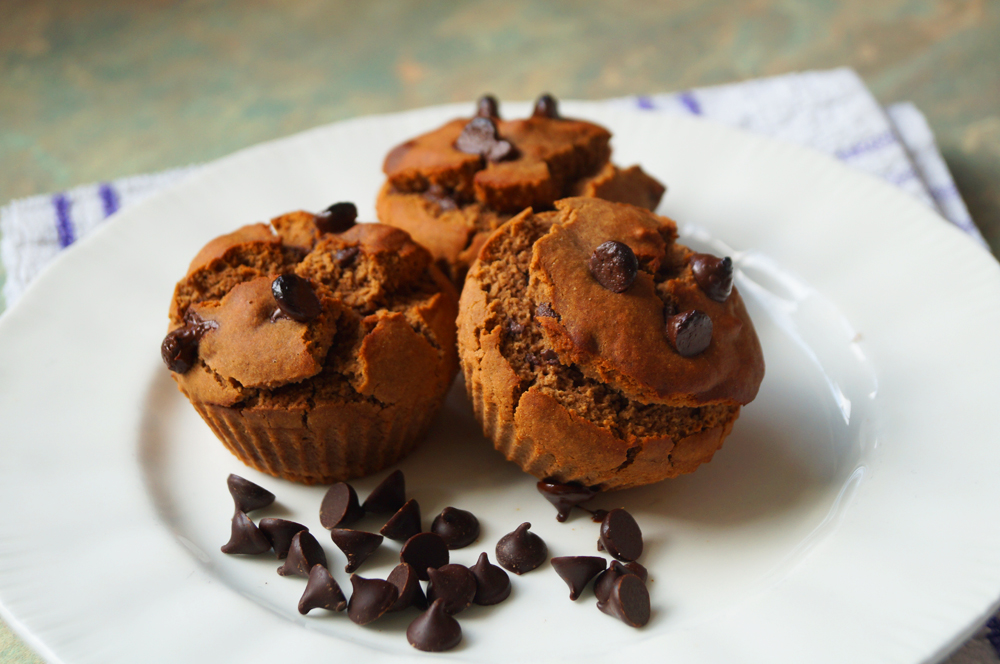 Chocolate Chip Cinnamon Muffins (vegan & gluten free)
MyInspiration Feel The Difference Range
Makes 8 muffins – ready in 3o minutes
1 cup rice flour
1.5 tsp baking powder
1.25 cups non dairy milk (I used Almond milk) mixed with 1/4 tsp apple cider vinegar
2.5 tbsp maple syrup
1/2 tsp cinnamon
2 tbsp cocoa powder
1/4 cup vegan dark chocolate chips
Method
1. Preheat oven to 180 degrees celcius (356 degrees Fahrenheit) and line a muffin tray with 8 cases (I used silicone cases)
2. In a bowl, combine almond milk, apple cider vinegar & maple syrup and stir together.
3. In a large mixing bowl combine the rice flour, baking powder, cinnamon & cocoa powder then pour in the wet ingredients and the chocolate chips and fold the mixture together, if it's too stiff, add a little more milk until you're happy with the consistency. Spoon the mixture into the muffin cases so that are 3/4 full, sprinkle a few more chocolate chips over the top and bake for 15 – 20 minutes until slightly firm to the touch, remove from oven and cool for 5 minutes… if you can wait that long!