Just seen Channing Tatum and Jonah Hill in their new film, 21 Jump Street, it was hilarious. Haven't actually watched many films with Channing in, but we're avid fans of Jonah Hill. I can recommend this film if you want some comedy and a little action as Jonah and Channing work really well together and you'll be giggling like school kids before long!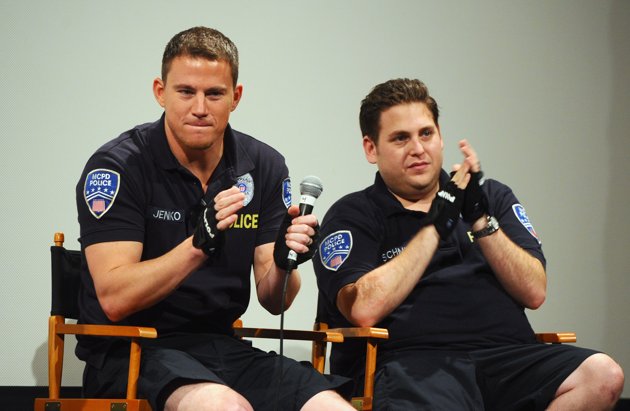 The film also stars Ice Cube, Jake M. Johnson, Dave Franco, Brie Larson & DeRay Davis.
IMDB says: In high school, Schmidt (Jonah Hill) was a dork and Jenko (Channing Tatum) was the popular jock. After graduation, both of them joined the police force and ended up as partners riding bicycles in the city park. Since they are young and look like high school students, they are assigned to an undercover unit to infiltrate a drug ring that is supplying high school students synthetic drugs.