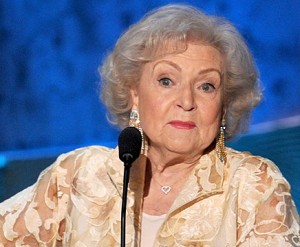 If you need any inspiration on jumping on the vegan/vegetarian diet then this should give you a heads up.
These are just some of the stars I came across in looking for vegans & vegetarians.
I had no idea than many of these stars were vegans/vegetarians and I can now see how they manage to keep their good looks and sharp minds, some of these stars are well into their old age, yet look 10, 20 years younger than they are.
Betty White is by far my greatest inspiration, look at the women. She's 90 years old, still acting, whizzing about all over the place – a true Golden Girl!
List of celebrity vegans & vegetarians
Betty White (this sprightly 90 year old is vegan!)
Jason Mraz
Woody Harrelson
Joaquin Phoenix
Alicia Silverstone
Olivia Wilde
Venus Williams
Mike Tyson
Robin Williams
Jamie Hince
Carl Lewis
Tobey Maguire
Moby
Alec Baldwin
Portia De Rossi
Ellen DeGeneres
Bryan Adams
Carrie Underwood
Ted Danson
Jenna Dewan Tatum
Andre 3000
Anthony Kiedis
James Cromwell
Mayim Bialik
Thom Yorke
Lea Michele
Avril Lavigne
Alanis Morissette
Carrie-Anne Moss
Ann Hathaway
PetraNěmcová
Sinéad O'Connor
Russell Brand
Morrissey
Ozzy Osbourne
Casey Affleck
Sandra Oh
Bill Clinton
Emily Deschanel
Daryl Hannah
Bob Harper
Chrissie Hynde
Jared Leto
Steve-O
Dustin Hoffman
Corey Feldman
ForestWhitaker
Anthony Hopkins
Elijah Wood
From History
Albert Einstein
Leonardo Di Vinci
Benjamin Franklin