It's my birthday this week, I shall be the ripe age of 33 and I'm actually thinking that I might bake myself a special cake to celebrate. I know it may sound a little sad that I'm making my own birthday cake, but there aren't many bakers around here that will cater to my exacting demands… mainly that it needs to be Vegan.
I've seen a few recipes I'd like to try out and I just need to be bold and pick which one I want to do for my actual birthday and get preparing.
The two I have narrowed it down to is a 2 layered pound cake with cherries or a chocolate cake with avocado cream. I have just noticed that the pound cake has honey in the ingredients list, but I'll substitute that for some carob syrup I have, that is, if I decide to make that cake, I'm still really intrigued about using the avocado as a butter cream, it sound so lovely and I've been reading a lot of vegan chocolate mousse recipes that are made from avocado, so it could be the winner for me.. wonder if it will count as one of my five a day!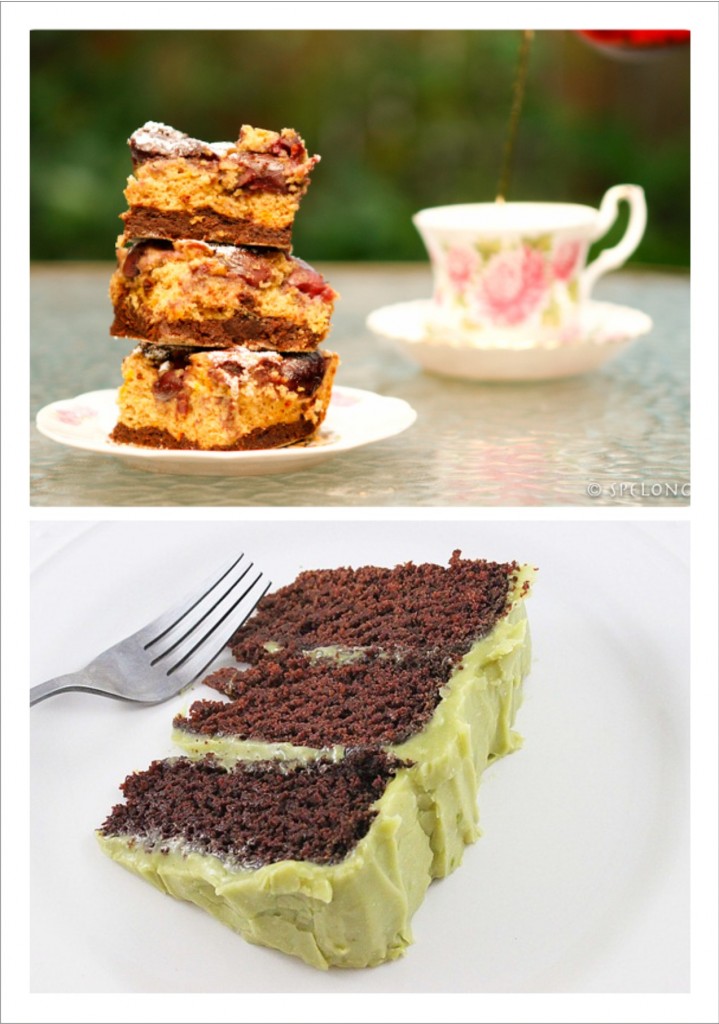 I've never actually made a cake of this magnitude before, but I'm up for a challenge this week and quite honestly they both look absolutely scrumptious!
Decisions, decisions!