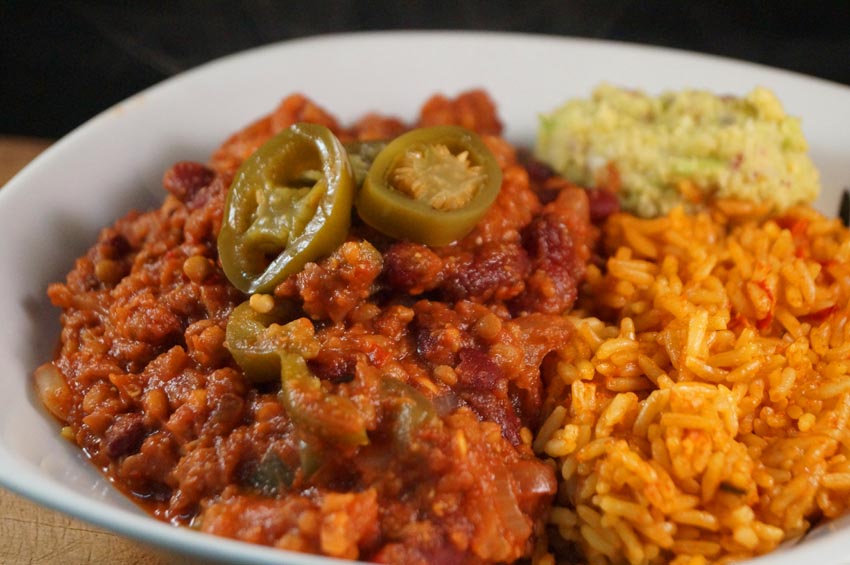 Back to Zumba again this morning, I was told there were a few new tracks in the routine so I thought I'd go have a looksie and get in on the new moves, I liked it, a little more high octane than the previous couple of classes which I quite like especially when it's to The Black Eyed Peas "I got a feeling", I'm dancing away as I type! Then a nice stretch out with Body Balance straight after, so feeling suitably worked out for the day.
I'm really looking forward to Sunday this weekend as I'm heading to the Les Mills Tribe exhibition in town and my gym instructors are up on the stage so I want to go see them and cheer them on! Last years event was packed and it was an incredible atmosphere, so it'll be great to do it all again. Going to give Body Attack a go, not tried that one before and the instructors look pretty fierce, just hope there is enough room to maneuver, I'm all elbows and knees so if someone is in close range of me, they're in for a few accidental bruises!
So, to the food, last night's dinner was another request from the hubby, we've got a big old jar of jalapenos and we had a ripe avocado that needed to be used asap so chilli it was. I love cooking a chilli as it takes just 10 minutes to prep and the rest is just stirring the pot, making the guacamole and dancing around the kitchen singing to myself. I even had time to make more scones. I went with cinnamon and dates and drizzled over a little maple syrup (recipe to come) and they were lovely, took me 20 minutes, not bad eh!
BBQ Lentil Chilli with Guacamole and Mexican Rice (vegan & gluten free)
MyInspiration Feel The Difference Range
Serves 2 – Ready in 40 minutes
For the Chilli
1 onion finely chopped
3 cloves garlic finely chopped
2 tbsp tomato puree
2 tsp red chili flakes
2 tsp cumin
½ tsp cayenne pepper
½ tsp ground coriander
½ tsp white pepper
½ tbsp maple syrup
½ tbsp red wine vinegar
1 can lentils (approx 1.5 cups) drained and rinsed
1 can kidney beans (approx 1.5 cups) drained and rinsed
2 ½ cup passatta (pureed tomatoes)
1 tbsp favourite BBQ sauce (I used Encona Chilli BBQ)
1/4 cup chopped jalapenos
For the Guacamole
1 avocado
1 clove garlic finely chopped
½ red onion finely chopped
1 tsp lime juice
Mexican Rice
¾ cup long grain rice
1 ½ cups vegan stock
1 red pepper (capsicum) finely chopped
½ onion finely chopped
1 tbsp chopped jalapeno
2 cloves garlic finely chopped
1 tsp ground coriander (cilantro)
Method
Begin with the rice: In a food processor or using a hand blend, pulse together the red pepper, onion, jalapeno, ground coriander and garlic until a smooth paste forms. Add 1 tbsp water to a sauce pan over a medium heat, add the paste and cook for a minute then add the rice and stir this all together before adding in the stock, stirring once more, cover, turn heat down to low and simmer for approx 20 -25 minutes until all the liquid has been absorbed, turn off the heat and leave to settle for a few minutes.
Now make the chilli: Add 2 tbsp water to a deep sauce pan over a medium heat and cook the onion, garlic and red chili flakes for 2 minutes, then add in the cumin, cayenne, ground coriander, white pepper and tomato paste, stir and cook for 1 minute. Stir through the lentils and kidney beans and make sure they are well coated in the onion and spices before adding in the passatta, vinegar, maple syrup and bbq sauce, stir this all together, reduce heat to low and cook for 15 minutes stirring occasionally. Before serving, stir through the jalapenos.
Lastly, make the guacamole by adding all the ingredients to a food processor or use a stick blender and pulse until smooth(ish).