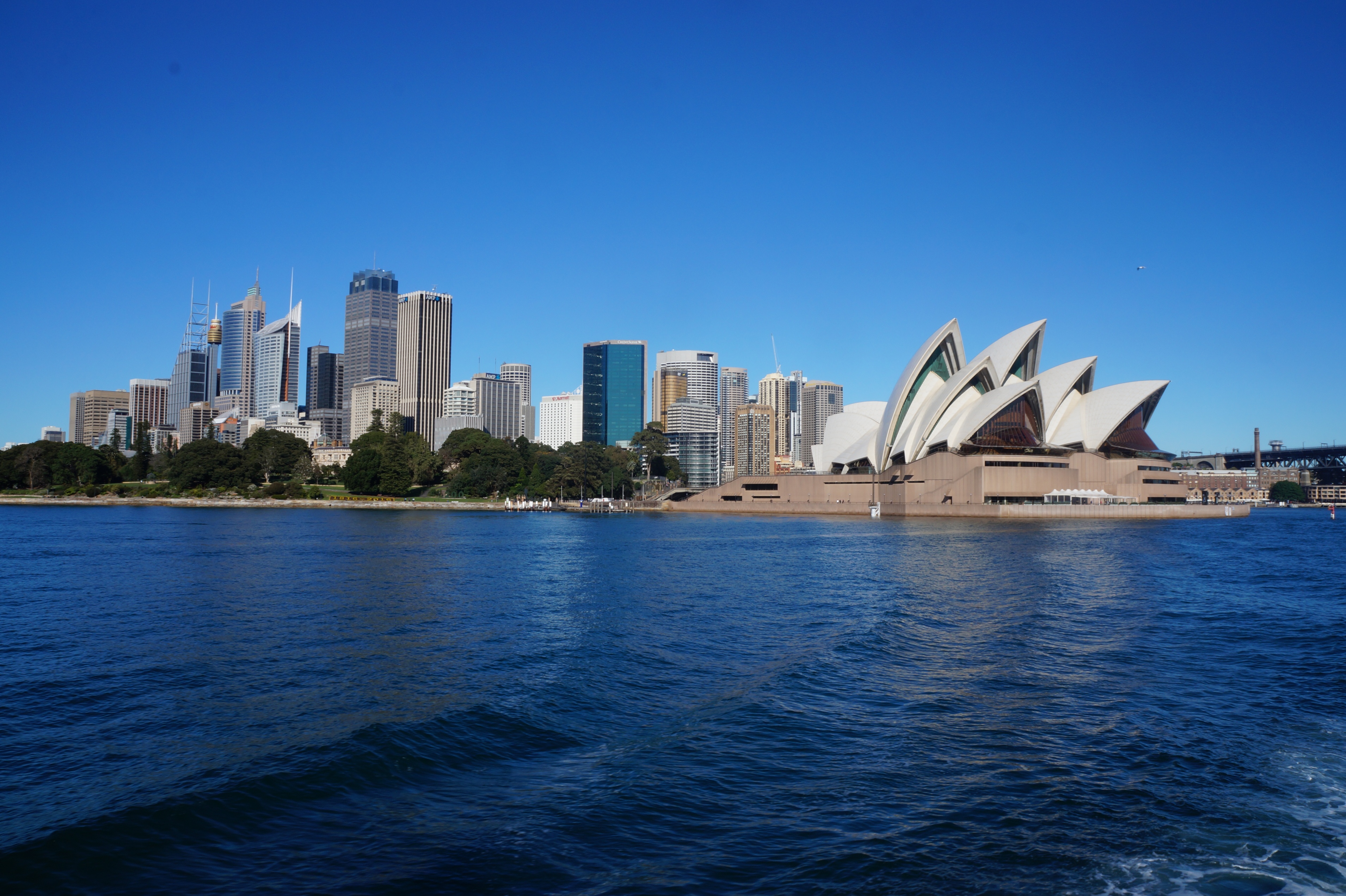 Going to Australia had been on my bucket list for a long, long time after spending over a decade listening to Martin and his old uni friends talk about their gap year in this magical place called "Manly" and it seemed important to me to experience this place first hand so I could see what they were talking about.
We had a great itinerary planned, having waited so long to actually make the trip, it was vital we fit in as much as we could, so the plan was to start off in Sydney, fly up to the Gold Coast to Surfers Paradise, over to Byron Bay, fly to Melbourne then back to Sydney (Curl Curl) to finish off. We went September into October so the weather was a mixed bag, great up in the Gold Coast, cooler and wetter in Melbourne and then mostly glorious days  back down in Sydney.
So, in this post I'll probably start with arriving in Sydney.
It's not what I imagined.
Where on earth were all the sharks?
I kid you not, I expected to see fins all over the place from our view point of Sydney Harbour, I really need to stop watching shark movies!
But what a place! We got off the plane, didn't need to pick up any baggage as we were, as always, travelling with only hand luggage. We got through security/immigration and headed for the metro, bought our opal cards, loaded them up and the next thing I knew we were travelling into the city. We arrived after dark, so there were lots of commuters and the place was buzzing. We got off at Sydney Central, which is a beautiful station and with our bags on our backs and big smiles on our tired faces we headed towards our hotel (Cambridge Hotel) that we booked into for 2 nights.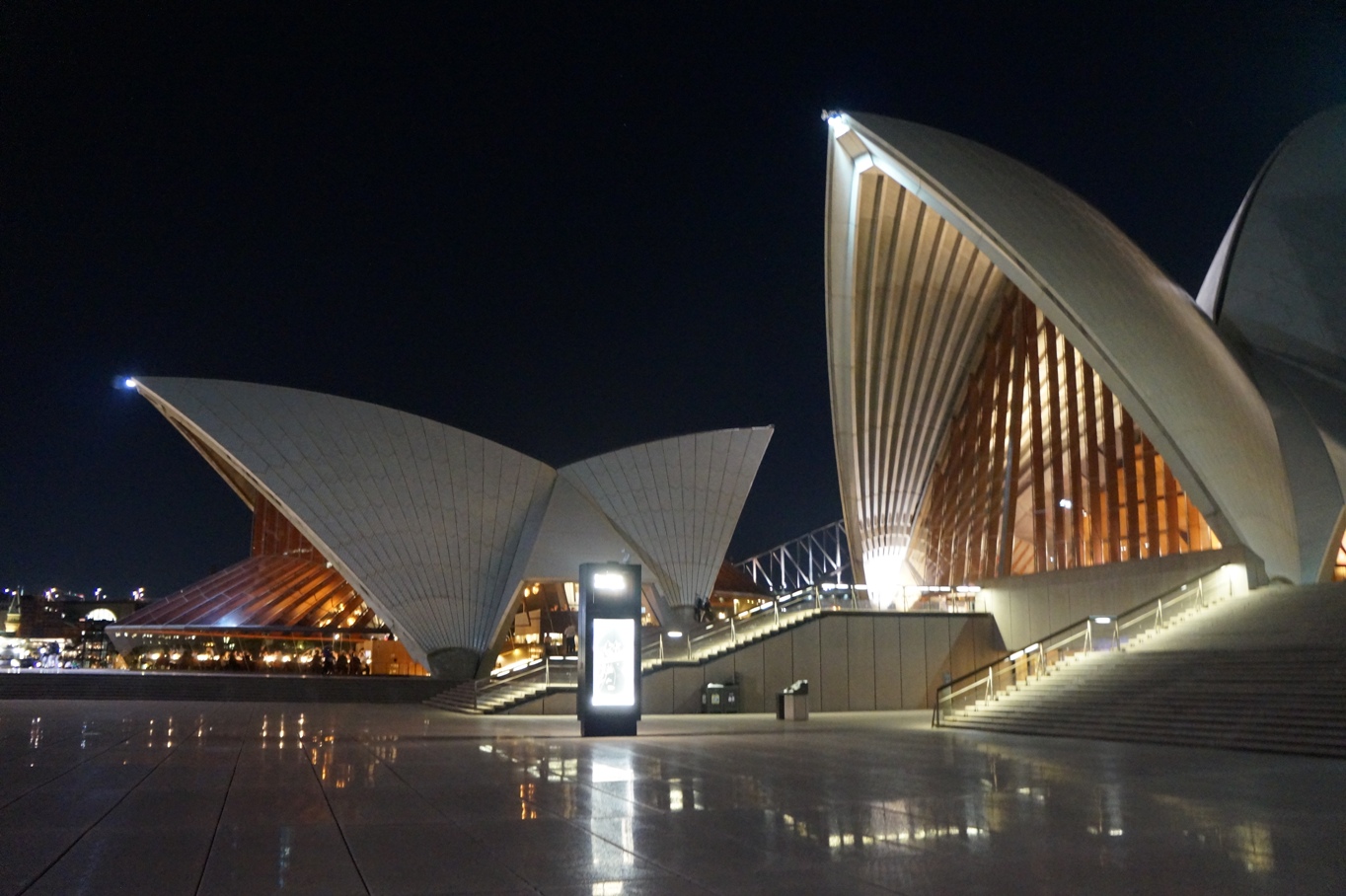 We dumped our stuff in our room and just headed right back out the door, we couldn't risk sitting down even for 5 minutes in case we fell asleep, so we walked down to Circular Quay through Hyde Park and straight down MacQuarie Street. The Quay was packed with people, the Sydney Opera House and Harbour Bridge were all lit up and I was completely overwhelmed that I was actually standing here looking at these iconic landmarks. The buildings surrounding the Quay were all lit up and it seemed so surreal, like a movie. People were grabbing dinner and drinks in the bars and restaurants along the quay, couples strolling arm in arm, tourists with their selfie sticks, families out for an evening walk, it was such a lively vibe, a vibe I quickly became accustomed to!
We were working on adrenaline by this time, we'd been travelling for nigh on 24 hours and after a nice long shower and a quick bite to eat, we just flaked out wanting to be wide awake and bushy tailed for the next day, for we were off to MANLY!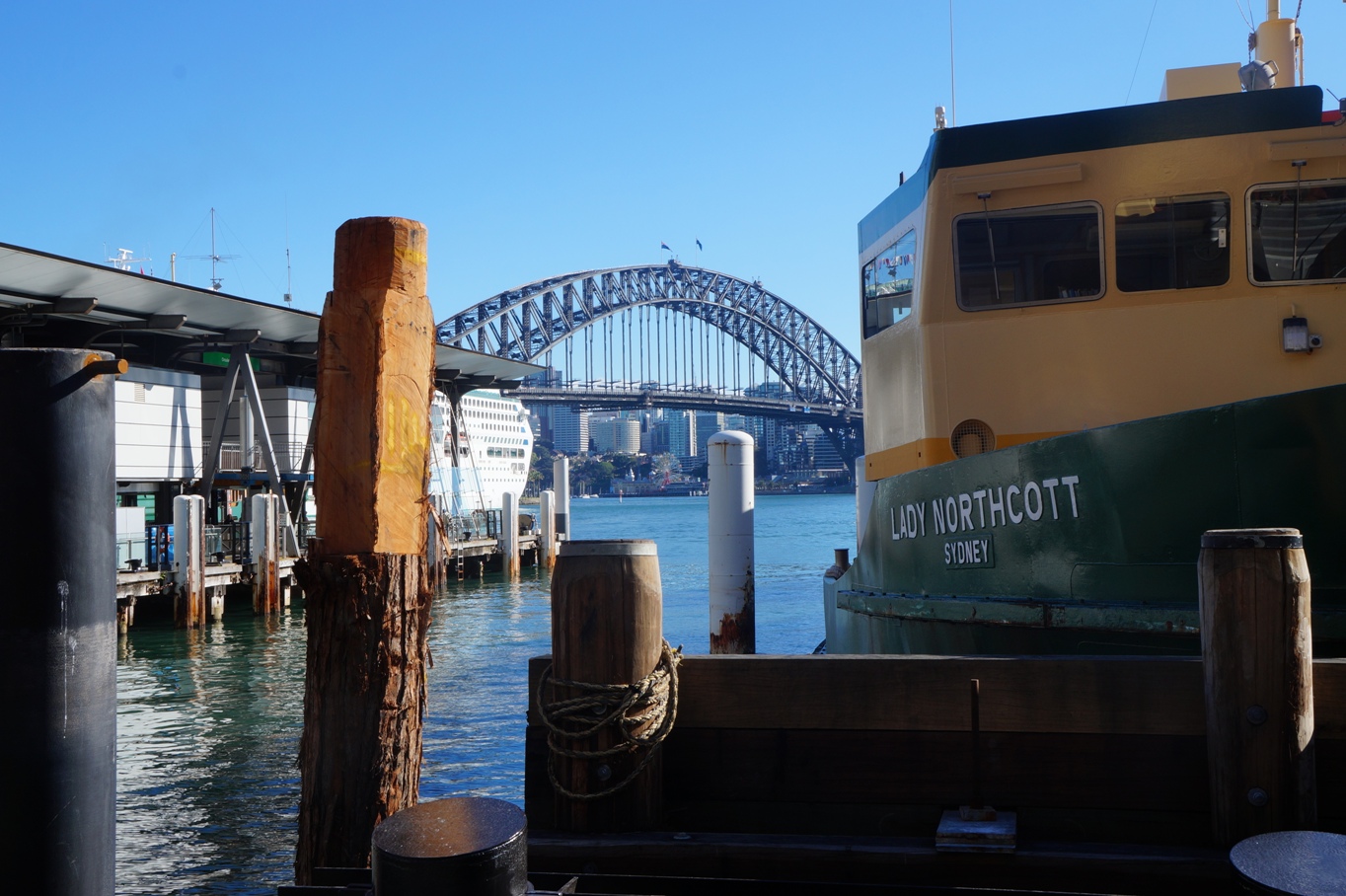 One of the very best experiences, in my opinion, is getting the ferry from Circular Quay over to Manly, the views are just insanely fabulous, as you pull out of the quay with its ferries and cruise ships, head out past the opera house with harbour bridge behind you, it's incredible. We managed to get a couple of seats outside, with the sun on our faces and quite the bracing wind once you get out in the open!  It's a sensory overload to see such beautiful scenery and then after about 20 minutes you're coming into Manly Wharf.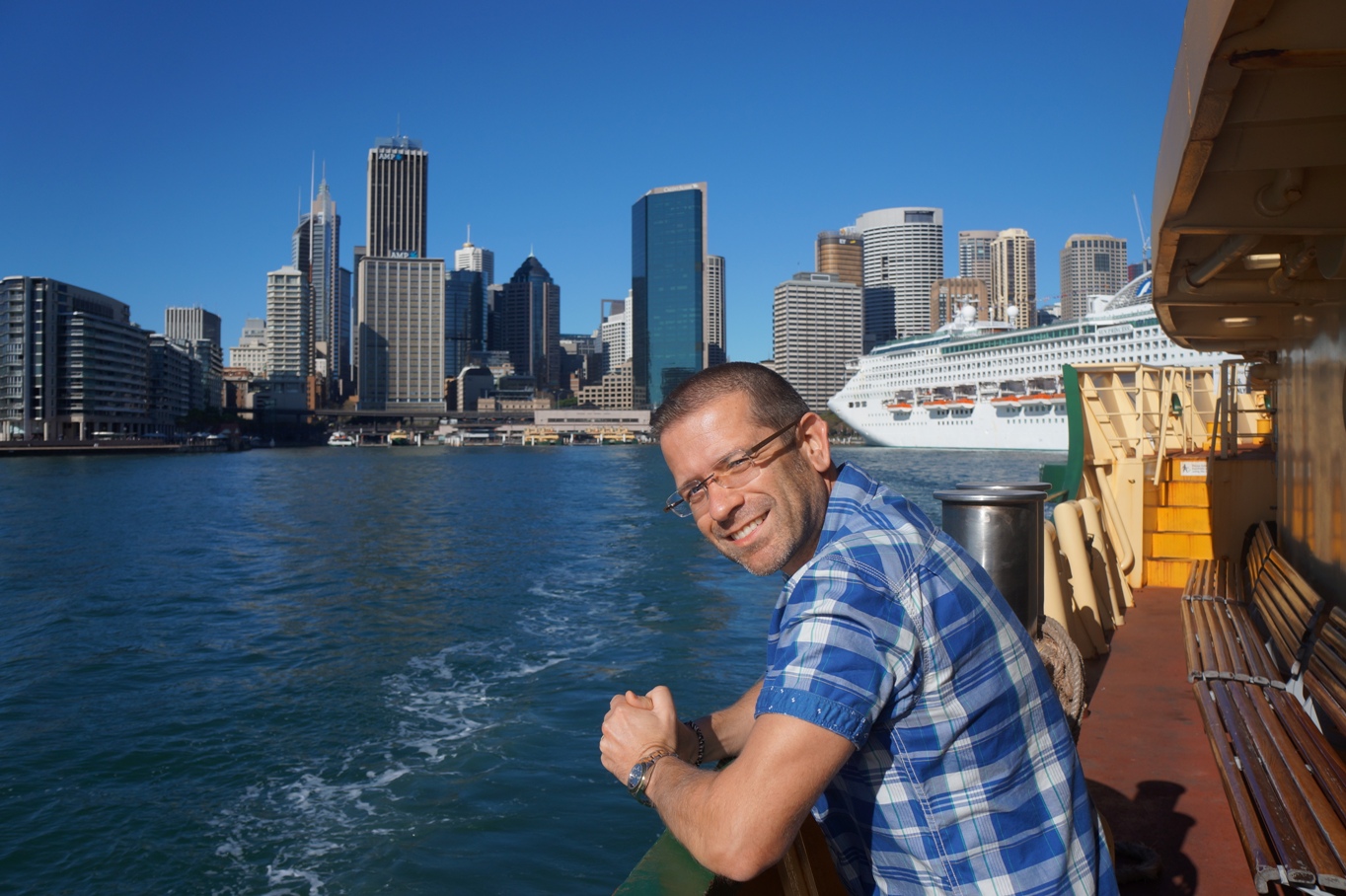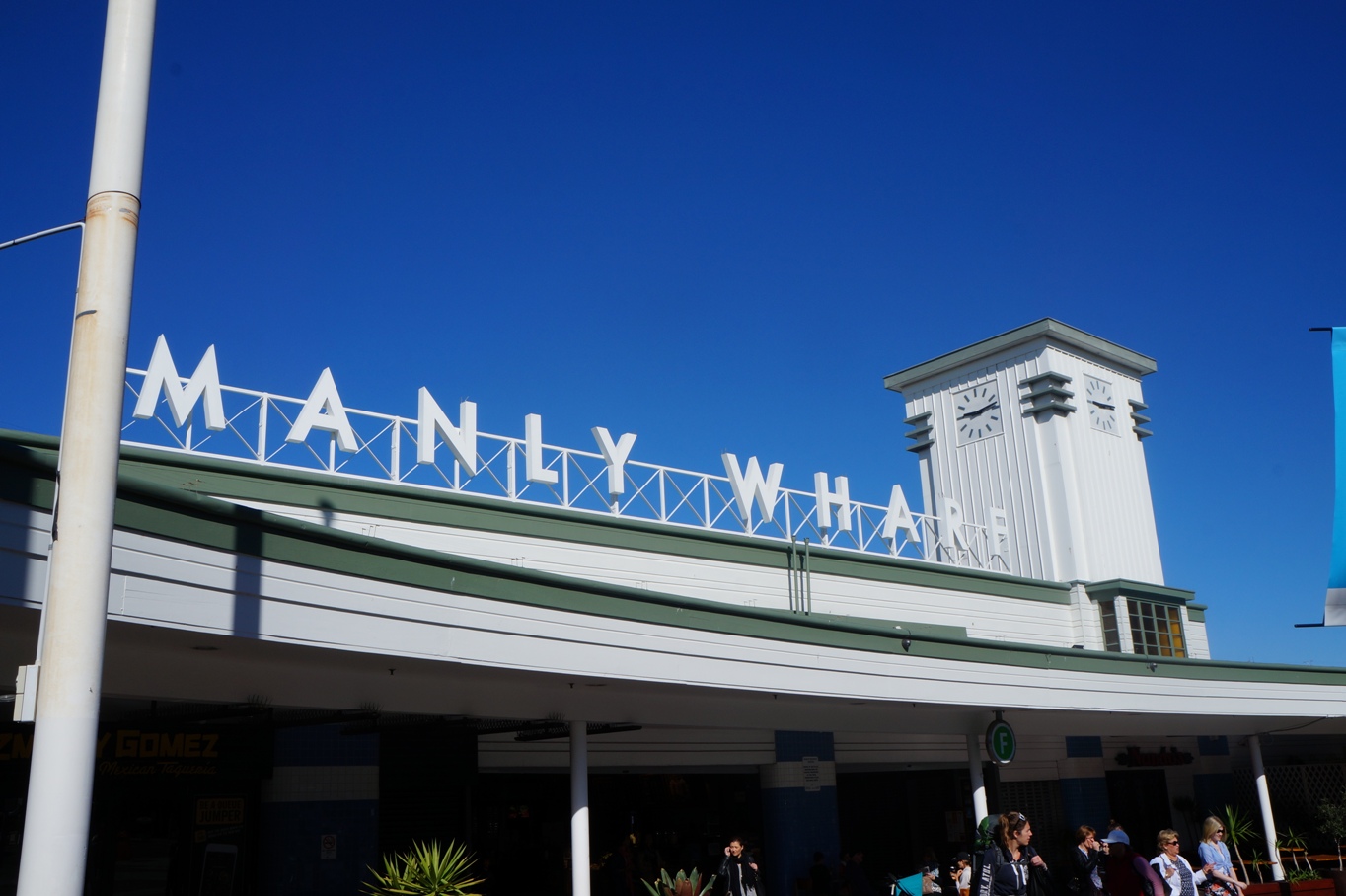 The wharf itself is a hive of activity, with coffee shops bars, sweet stalls and fast food places. During peak times when the ferries come in there's just a flood of people coming out and crowds of people waiting to board to get to Sydney.  You just kind of get swept up in it all and then you're out in the sunshine and waiting to cross the road to walk down The Corso.  Oh I have heard story after story from Martin about The Corso, nights out, Christmas day celebrations etc and to walk down it having him point out all the places was just fantastic for both of us.
We looked out the apartment that Martin had stayed in exactly 20 years ago, it's now some posh condos, but the sentiment was there and we had a wander around the area, then headed to the beach. I was parched by this point and we popped into the corner shop (the same shop that Martin had shopped in 20 years earlier) and I had my first taste of coconut water (with guava), delicious!

Thirst under control, we strolled along, what can only be described as, one of the most beautiful beaches I'd ever seen, there were surfers and people playing beach volley ball, skate boarders, roller bladers, cyclists, runners and dog walkers on the promenade. We walked the length of the Manly beach and then straight onto Shelley beach.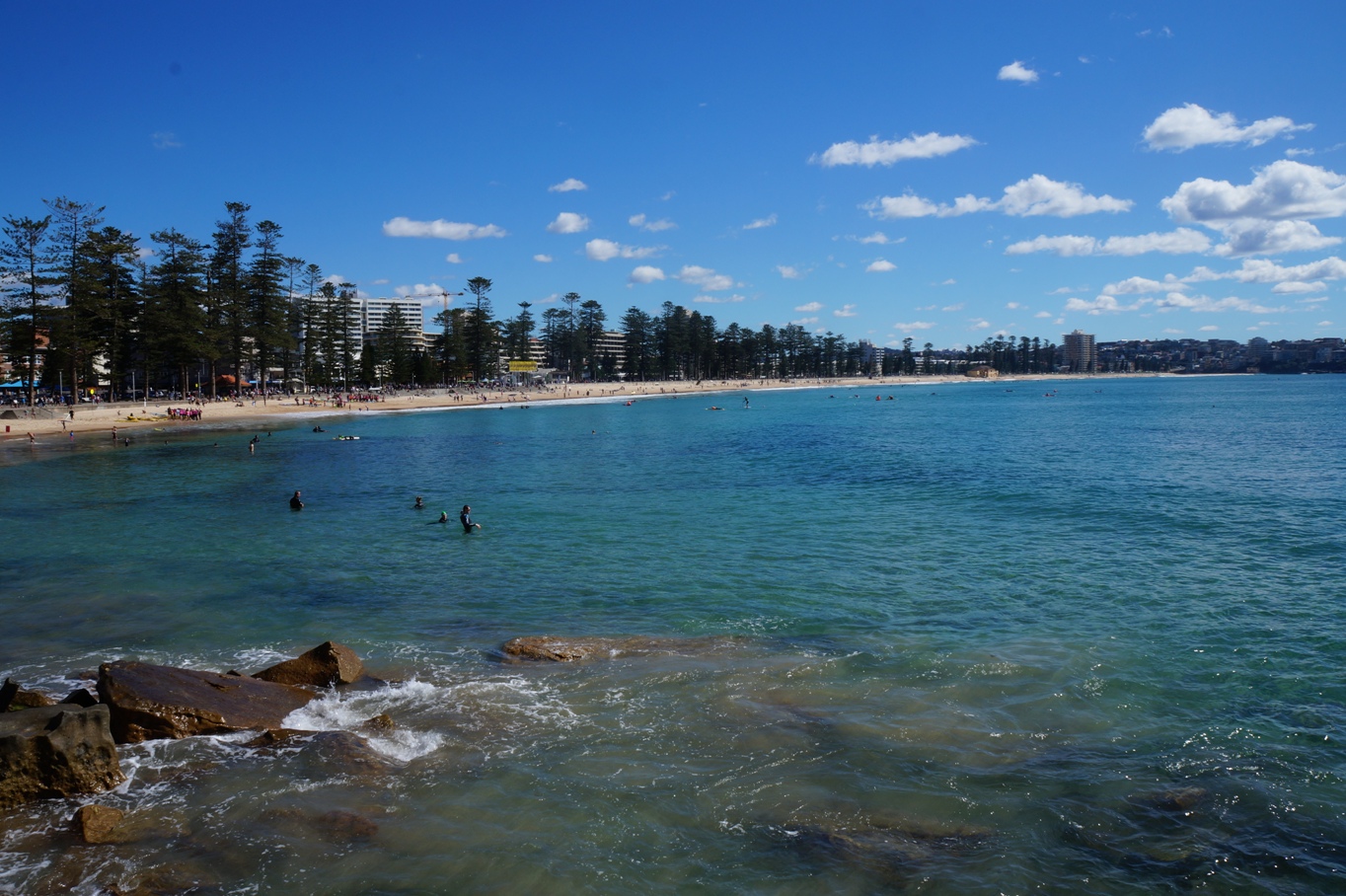 This was just a quick visit to Manly as we knew we'd be coming back again for a couple of weeks for the last leg of our holiday, so we jumped back on the ferry and headed back to Sydney for another walk around the quay, then back to the hotel to get ready to fly to the Gold Coast the next day!
Start as you mean to go on!