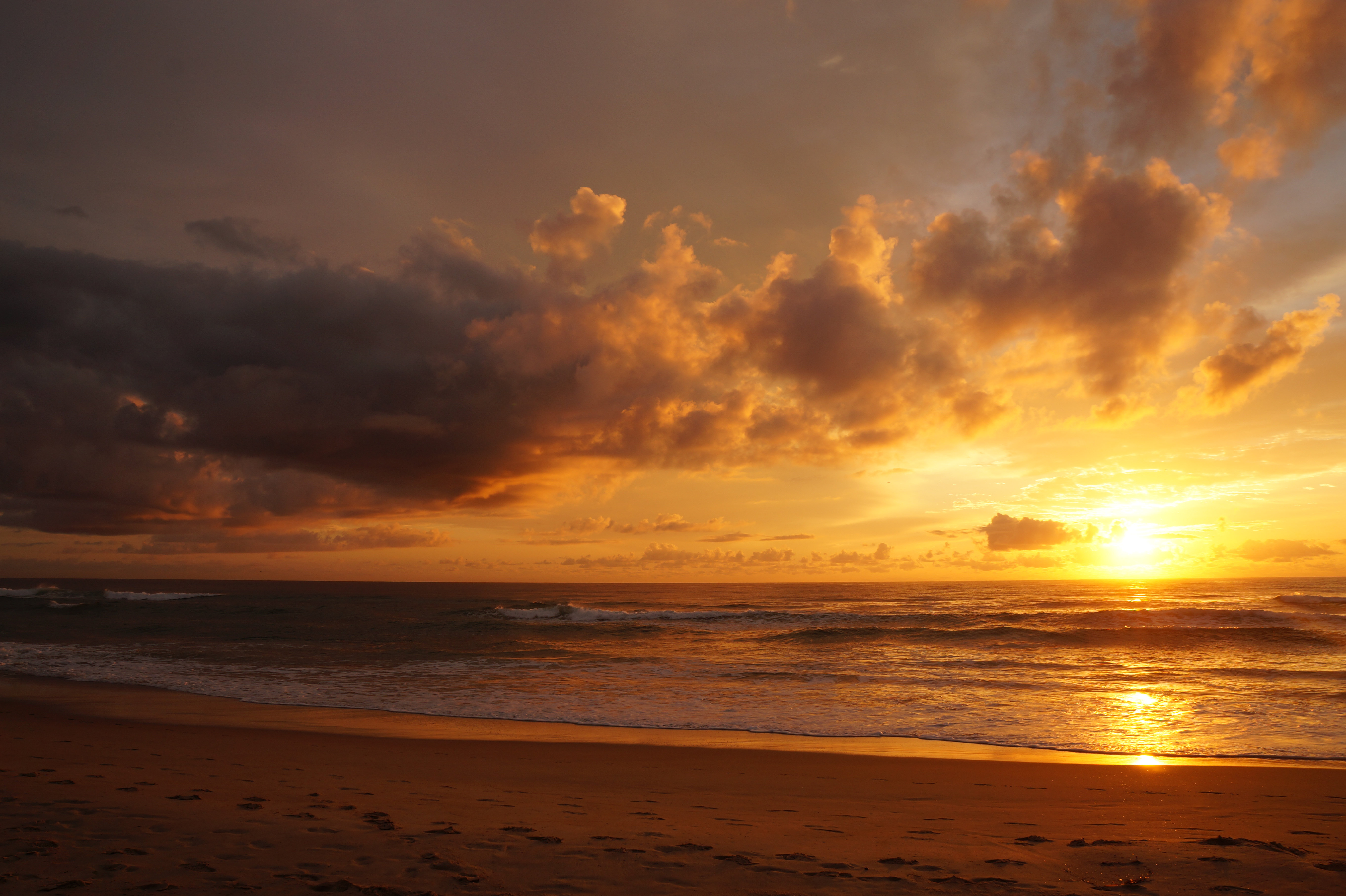 I am not a morning person, I will be the first to admit this, so when Martin advises me that we'd need to be up and out for 5am to go and watch the sunrise, I immediately tried to figure out how many hours of z's I was actually going to get that night, I was not going to get my 8 hours! However, I haven't actually watched very many sunrises in my time and I thought that this would be the best place to get some in the memory bank!
So alarm goes off at 4.45am (remember, we're only 6-7 minute walk away from the beach) we roll out of bed, wash face, brush teeth and out the door, my eyelids still trying desperately to coax me back to sleep, but no, sunrise calls.
We walked down to the beach where there's already people gathering, some I think, have yet to go home from the night before, a lot of youngsters milling about still all dressed up but with shoes in hands walking along the beach. There's also your enthusiastic fitness people getting in a run before work and even a couple of people setting up their yoga mats for a literal sun salutation!
We found a spot on the beach and sat down waiting for dawn to break, there was a lot of cloud cover and the time ticked on without so much a s hint of the sun, it was getting lighter but no sunrise to actually see, so knowing we had plenty of mornings left to try again, we headed back for an early breakfast.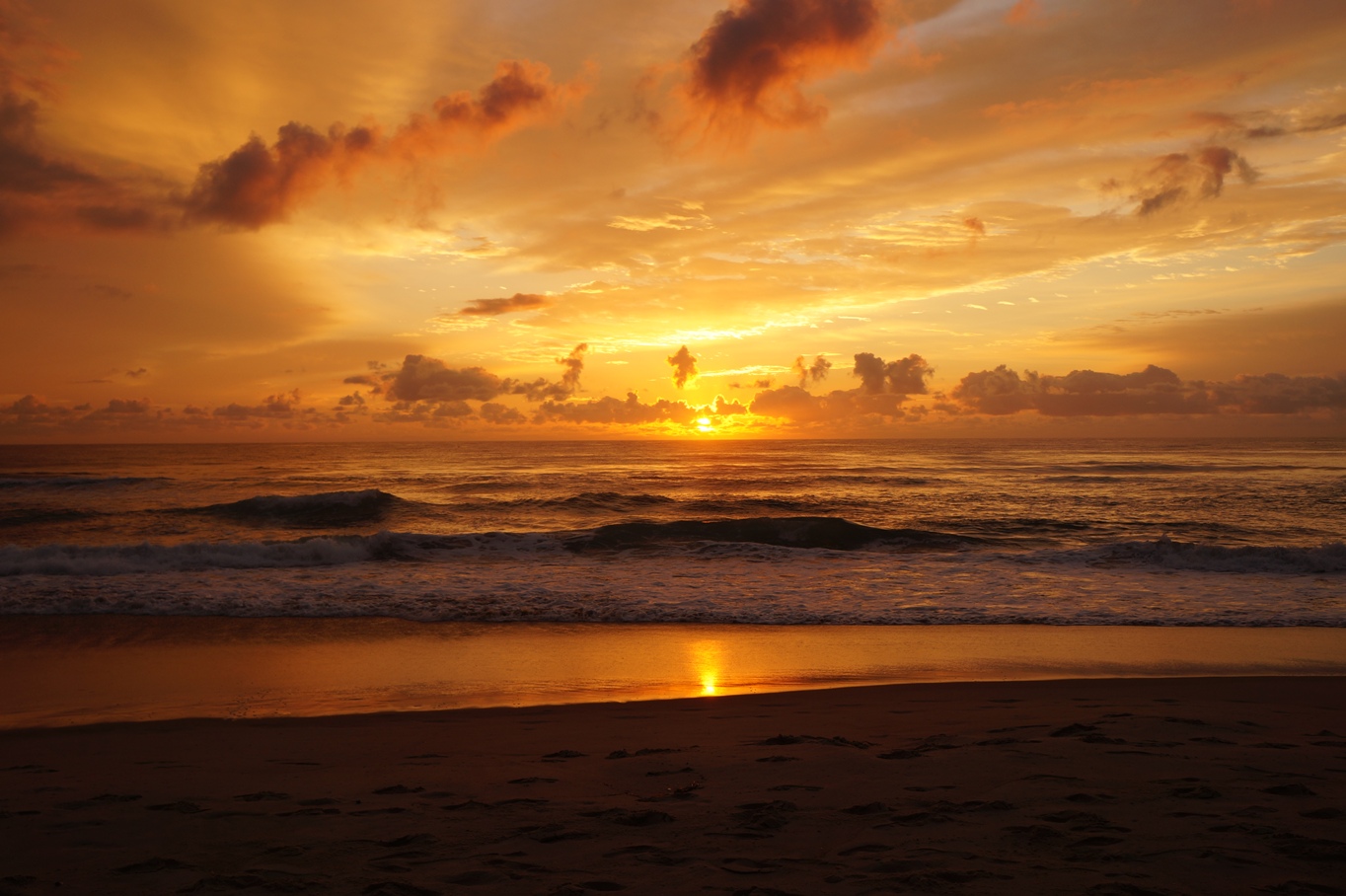 Roll on 4.45am the next again morning and we went through the same routine as the day before, settled in pretty much the same spot on the beach, but on this occasion it was like the sunrise gods were with us. Just thinking of it now brings a lump to my throat, beautiful doesn't quite hit the mark, the way the sun just glinted over the horizon behind a low bank of clouds, watching the sky change from a steely blue into that dark amber that shoots across the sky, warming everything around it, I thought my heart would burst.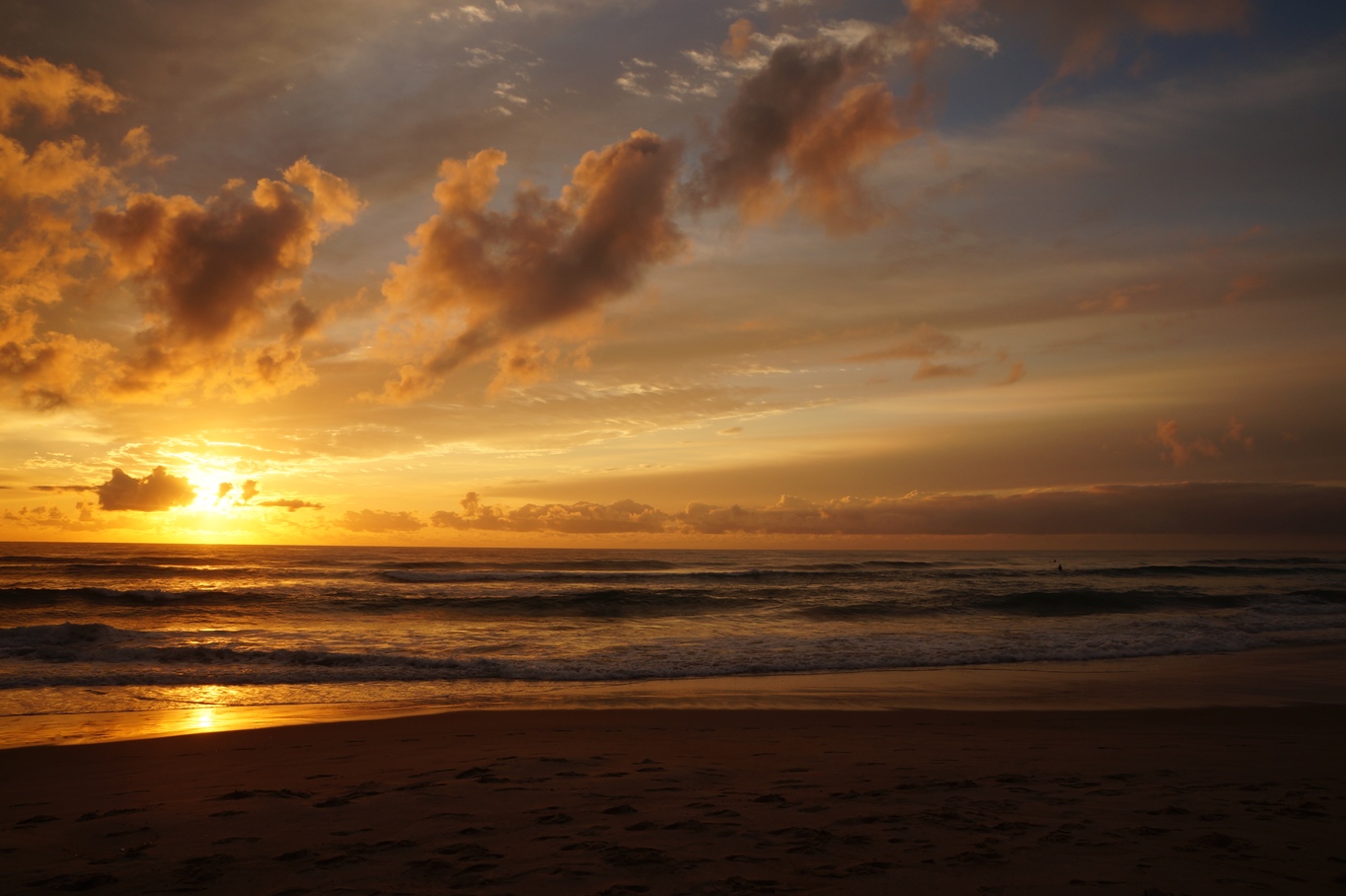 The sun was mirrored in the sea and as it made it's way higher in the morning sky and then began reflecting up the front of the buildings that lined the promenade. This was the time that we started to see the first surfers strolling down to the beach and photographers out with their tripods to catch this amazing scene. It is very hard to capture the exact colours of the sunrise, but I tried my best and I now have our first sunrise photo blown up as a huge poster on my bedroom wall and I never tire of gazing at it!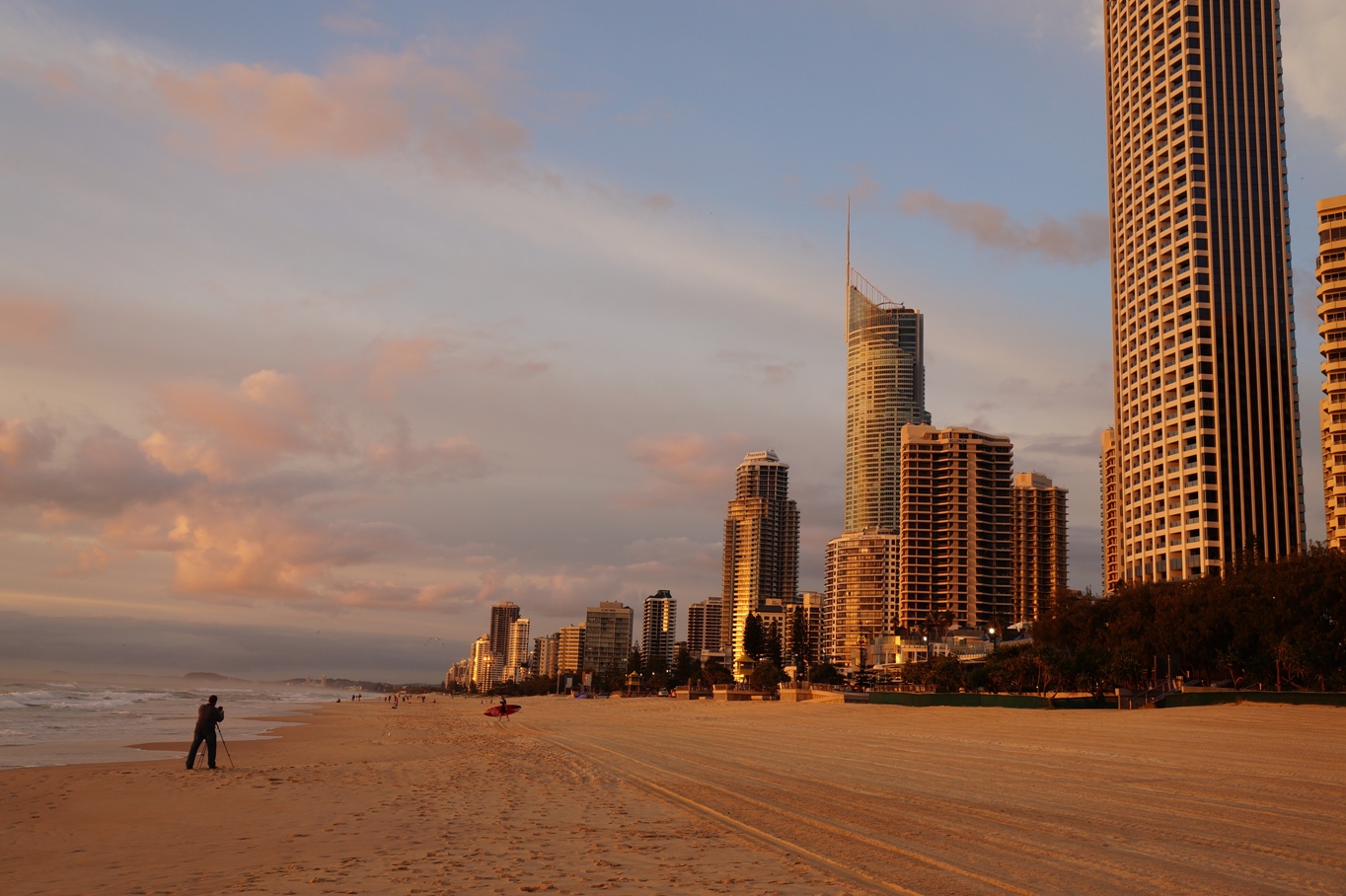 I'll be sharing a couple more sunrises from Australia, each one a unique memory that I will treasure for a very long time, so perhaps I might just be a morning person after all!